Click Here For Study Drawings
Click Here for Detailed Specifications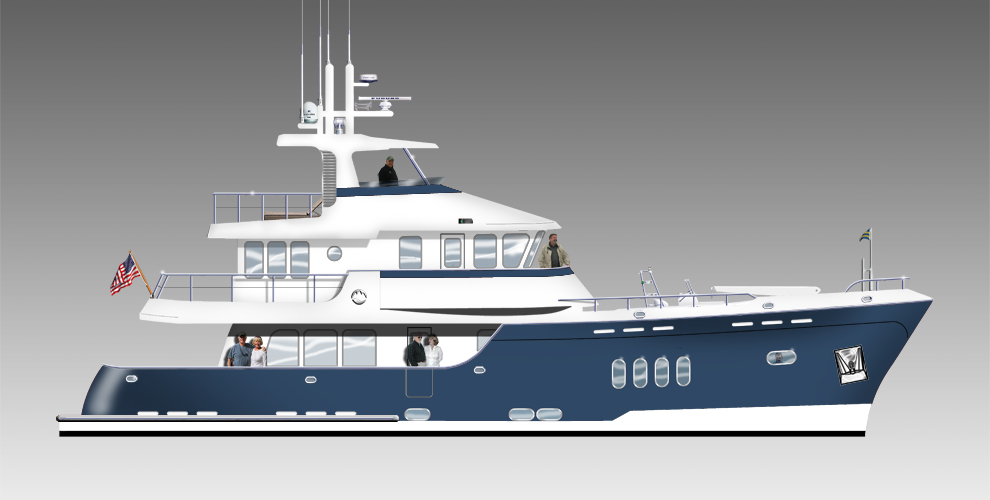 The Northwest 74 eXpedition Yacht is a sharp looking design that will make heads turn when you enter the harbor. There are 4 staterooms and 4 heads in the standard layout.  The stateroom shown on the pilothouse deck and easily be configured as an office/den or "sky lounge" in lieu of a stateroom. Additionally,  the lower aft stateroom can be crew's quarters.
NOTE: These preliminary specifications have been prepared to cover equipment and materials as accurately as possible. Specifications are continually under review and subject to change without notice.
Date: 2-24-2016
All Rights Reserved — This information and all associated materials and their content may not be copied, duplicated, distributed, or used without prior written permission.