My wife, Jan, tells me I should be blogging more of what we are up to.  I have been somewhat reluctant as we really haven't had a lot of exciting news to share.  Let's face it.  The economy for the past few years has put a damper on most new boat construction; especially for the size and price point that Northwest is in.  But saying that, even though we haven't been producing new boats, we (in conjunction with Steve Seaton) have been producing new models and improvements to existing ones.
We listened to our past customers and prospective clients about what they are looking for. What they told us has resulted in a beamier Northwest 48 and 52.  The beam has been increased to 17 feet but the forward sections maintain a fine entry for efficiency. The spray chine has been moved up and now does not intersect the waterline so their is less water noise forward while underway or at anchor.
What else has increasing the beam done for us?  Well, it allows for easy installation of twin engines, something people have been asking about (more on this in a later post).  It also let's us offer a 3 stateroom 52 and in the 48, you can have twin masters, that is, queen berths in both staterooms. Of course, the 48 is still available with a queen master and over/under bunks for the guest stateroom.
Northwest 48s and 52s have only 4 (gentle) steps down to access the lower accommodations area.
Northwest 48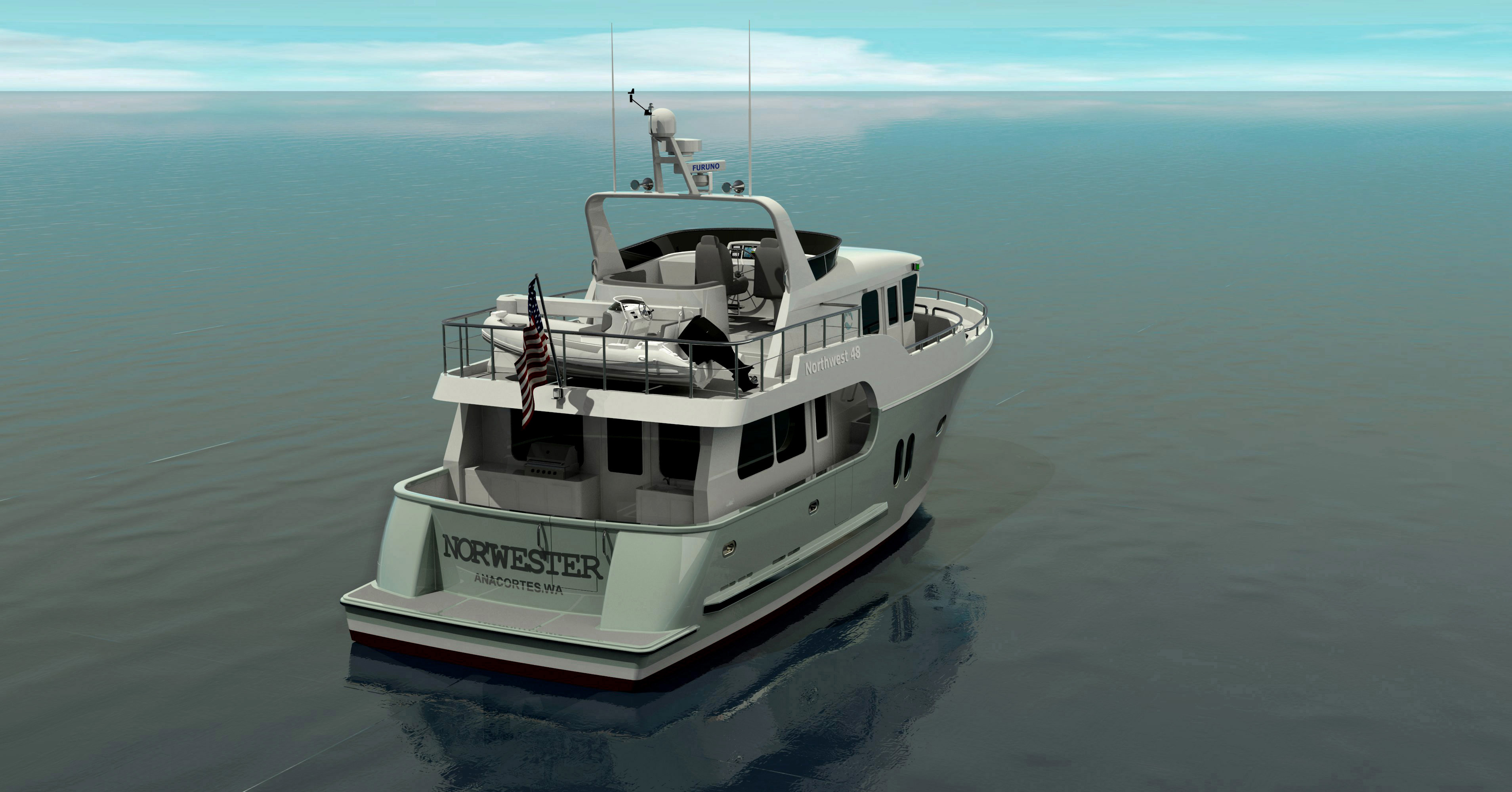 Northwest 52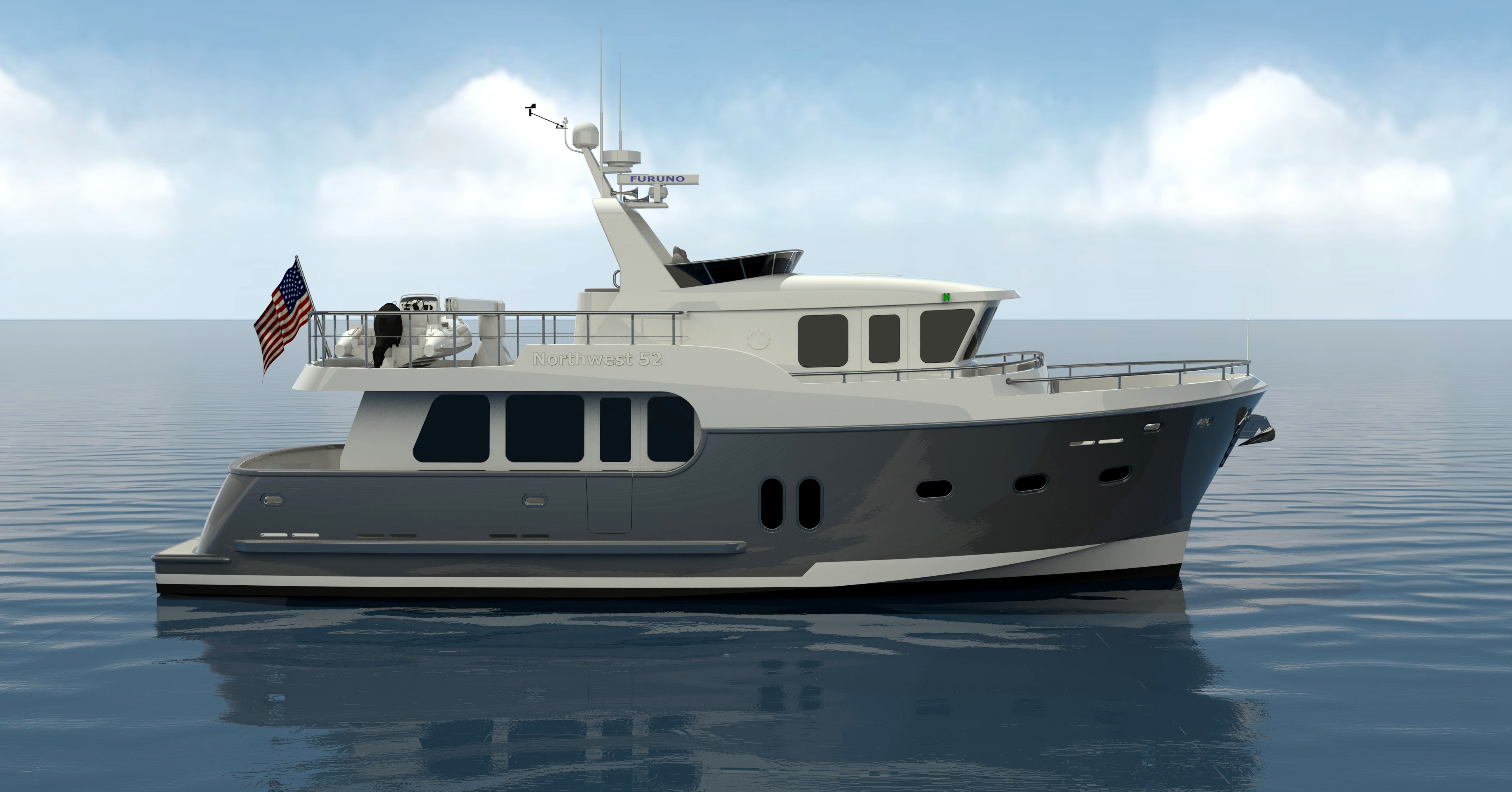 Equipped with twin John Deere 6068 engines @ 330hp each, The boats will cruise between 8-12 knots with an estimated 16 knot top speed. Larger engine selection will result in higher attainable speeds. There is full standing headroom in the engine compartment. (see below) which is unique in semi-displacement hulls.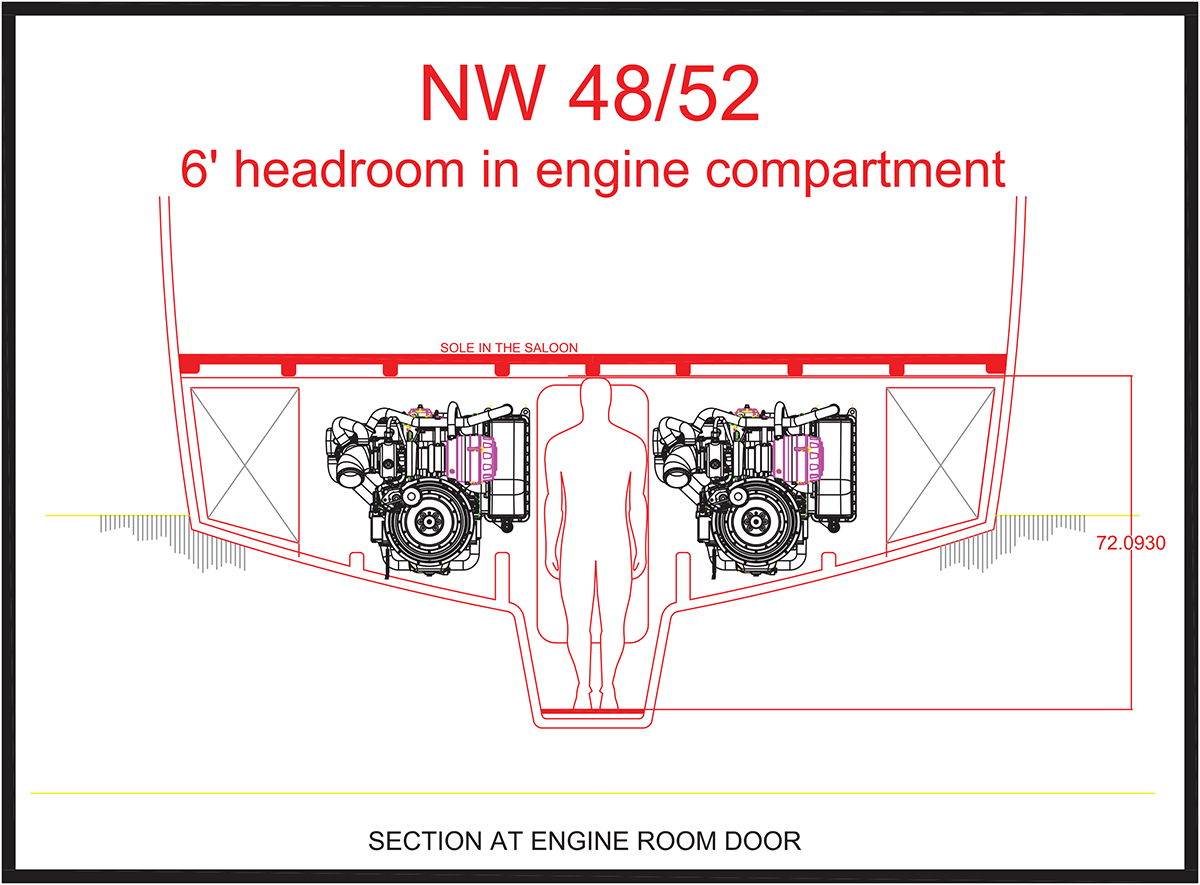 For more information, options and pricing, please call 844-NWYACHT
(844-692-2487)