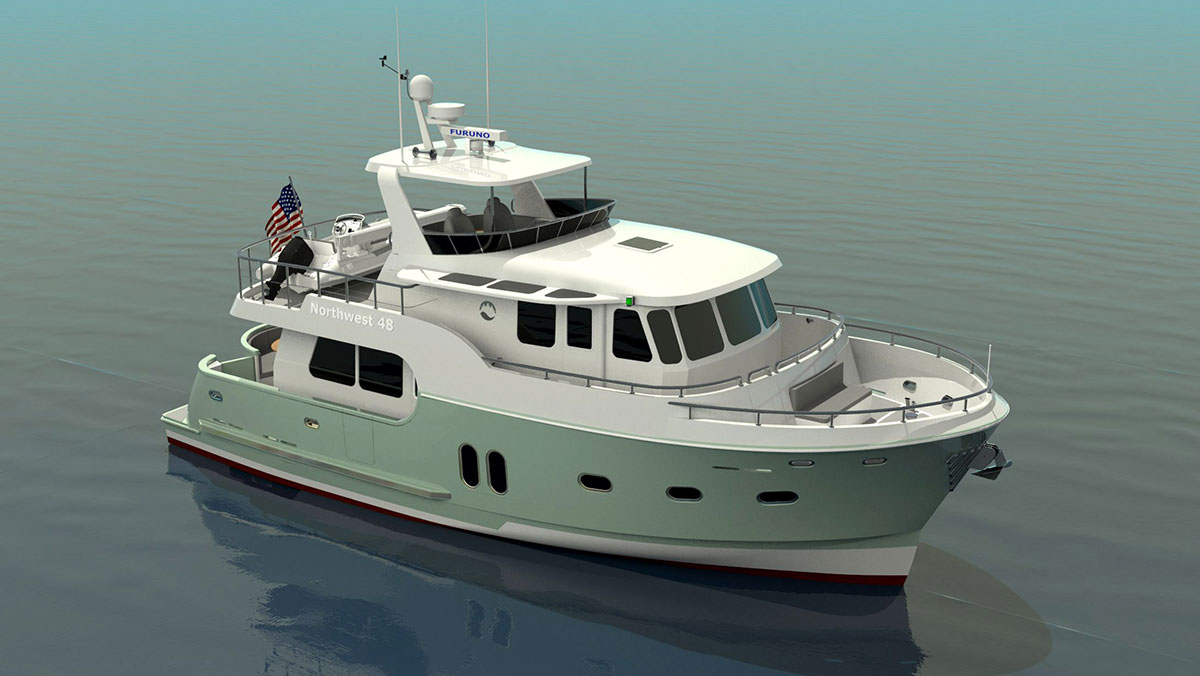 The Northwest 48 is an extremely roomy 48 footer having a 2 stateroom and 2 head layout.  Like every Northwest, the 48 is built with attention to detail, meeting or exceeding even the most discerning boat owner's expectations.
NOTE: These specifications have been prepared to cover equipment and materials as accurately as possible. Specifications are continually under review and subject to change without notice.
Date:  8-11-2018 All Rights Reserved — This information and all associated materials and their content may not be copied, duplicated, distributed, or used without prior written permission.