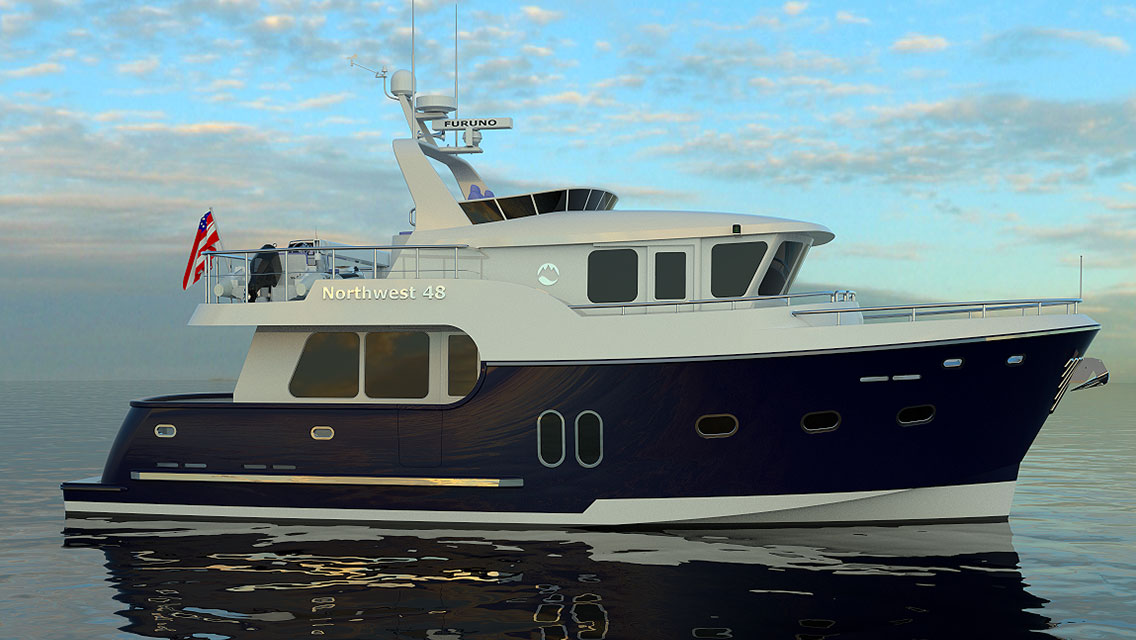 The Northwest 48 is a semi-displacement hulled trawler featuring 2 staterooms and 2 heads. The master stateroom has a queen sized berth and the guest stateroom, either crossed over/under bunks or queen berth. For the crossed over/under bunk version, the lower bunk may be fitted with a slide out for sleeping 2.   Due to the unique hull design, standing headroom is found in the engine compartment, something not found on many semi-displacement hulled boats in this size range.
NOTE: These preliminary specifications have been prepared to cover equipment and materials as accurately as possible. Specifications are continually under review and subject to change without notice.
Date:  10-1-2015  All Rights Reserved — This information and all associated materials and their content may not be copied, duplicated, distributed, or used without prior written permission.